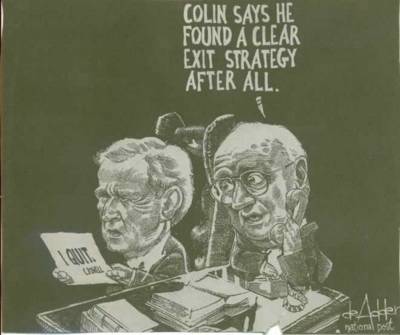 From today's National Post: what happened after Colin's resignation....
(Okay, maybe not-- but wouldn't it be nice?)
And, yes, in case you're wondering: I've finally surrendered and decided to give Hello's service a try for storing images, at least for a while. It's a bit annoying, having to post a draft entry and then rebuild around it after the fact using a more sophisticated editor, but at least the service is free (at least with a Blogger account) and hopefully it'll mean I won't have to constantly be searching around for storage space that might suddenly be taken away at a moment's notice.